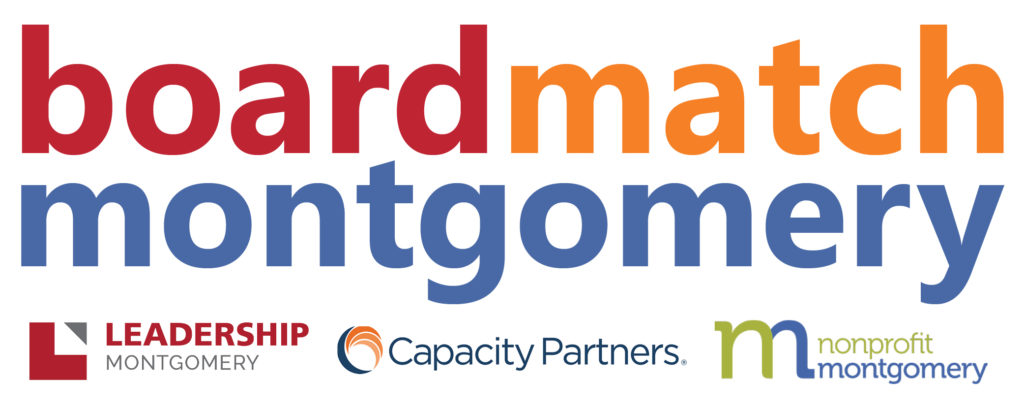 BoardMatch Montgomery, a collaboration between Nonprofit Montgomery, Leadership Montgomery, and Capacity Partners, will recruit and train board candidates to serve on the boards of Montgomery County nonprofits.

BoardMatch Montgomery connects board-ready local leaders with organizations committed to great leadership through thoughtfully developed trainings and a high-touch matching process. 
This program is available Nonprofit Montgomery members. To be considered for the matching process, members must attend the board training on December 6th. Please note, the matching process will include on mandatory interview with the Executive Director/CEO and Board Chair/President.
Nonprofits will learn how to: strengthen board practices and increase board effectiveness and engagement. Participate in the training to be eligible for a match with qualified board candidates.
Click here to see step-by-step details on how BoardMatch Montgomery works.
*Materials related to nonprofit board matching best practices were generously provided by Compass.
The next session of BoardMatch Montgomery will be on April 10 & 12, 2018.