who we are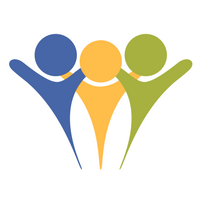 Nonprofit Montgomery is an alliance of leaders of nonprofit organizations serving Montgomery County, MD — a diverse and vibrant community of over 1 million residents.
We are the collective voice of nonprofits of all sizes and missions with our government, philanthropic, and corporate partners. We strengthen our organizations, increase the visibility of their work and advocate on behalf of nonprofits and the people we serve. We are the convener and information network for our County's nonprofits, a sector that:
Includes hundreds of organizations serving more than 500,000 residents.
Provides more than 43,300 jobs.
Has a total purchasing power of nearly $4 billion.
Employs 10% of our county's workforce, who together earn over $2 billion in total wages.
Our stakeholders include thousands of community volunteers, nonprofit board members, and corporate, philanthropic, and government partners – as well as the multitude of county residents our member organizations serve.
Together, we work to make Montgomery County a thriving place to live and work.
Read Beyond Charity: Nonprofit Business in Montgomery County, Nonprofit Montgomery's research on the size and impact of the work our sector does in our community.
.
board of directors
Kathy Stevens
Board President, Nonprofit Montgomery
Executive Director, MCAEL

Suzan Jenkins
Board Vice President, Nonprofit Montgomery
CEO, Arts and Humanities Council of Montgomery County .
Jackie DeCarlo
Board Secretary, Nonprofit Montgomery
CEO, Manna Food Center
Abe Schuchman
Board Treasurer, Nonprofit Montgomery
CEO, Housing Unlimited 
Chloe Perez, President & CEO, Hearts & Homes for Youth
Christina Johnson, Executive Director, Rebuilding Together Montgomery County
Debbie Riley, CEO, Center for Adoption Support and Education
Diego Uriburu, Executive Director, Identity
Jacob Newman, Managing Director, Montgomery County, Latin American Youth Center
Nancy Leopold, Executive Director, CollegeTracks
Scot Marken, CEO, Jewish Foundation for Group Homes
Scott Birdsong, CEO, Family Services, Inc.
Shane Rock, CEO, Interfaith Works
Susie Sinclair-Smith, CEO, Montgomery County Coalition for the Homeless

our history
Nonprofit Montgomery emerged out of a community meeting over a decade ago, at which leaders from key community nonprofits spoke of their desire to see an interactive network that would include established nonprofits as well as emerging groups serving diverse communities working together to promote the collective interests of the sector.
From 2004 to 2006, leaders in the Montgomery County nonprofit community worked through The Community Foundation for Montgomery County to bring that vision to fruition. Nonprofit Montgomery, which operated as a community program of the Nonprofit Roundtable from 2008 to 2015, has grown into a powerful alliance of nonprofits serving residents of Montgomery County and representing a wide variety of services and programs.
Starting in July 2015, Nonprofit Montgomery is a fiscally sponsored project of Washington Regional Association of Grantmakers, governed by an Advisory Board of member nonprofit leaders.
Today, Nonprofit Montgomery serves as a network, information resource and advocate for Montgomery County's nonprofit sector.
To learn more about what we do, visit the programs page.
.
our supporters
Nonprofit Montgomery is supported by:
Greater Washington Community Foundation
Greater Washington Community Foundation-Montgomery County
Healthcare Initiative Foundation
Mead Family Foundation
The Meyer Foundation
Montgomery County Department of Economic Development
Montgomery County Department of Health and Human Services
The Morris and Gwendolyn Cafritz Foundation
Montgomery Moving Forward is supported by:
The Cliff and Deborah White Family Fund
Consumer Health Foundation
Healthcare Initiative Foundation
Pettit Family Foundation
Washington Area Women's Foundation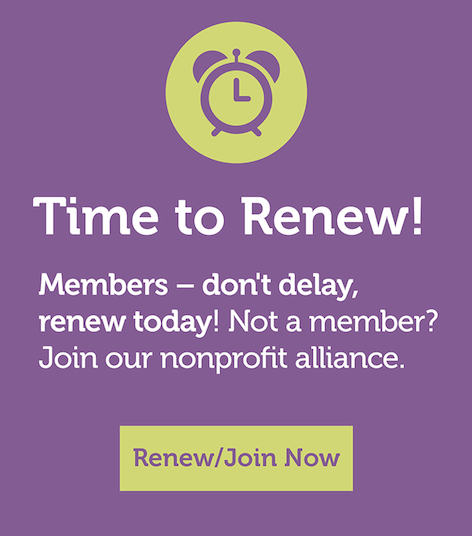 we work to…
strengthen our sector through leadership development, organizational
capacity building, and peer-to-peer networking and support; increase the
visibility of nonprofits and the work they do; and influence progress
through advocacy and strategic partnerships.
nonprofit montgomery staff
Brigid Howe
Executive Director, Nonprofit Montgomery
brigid@nonprofitmoco.org
Lesley MacDonald
Program and Membership Director, Nonprofit Montgomery
lesley@nonprofitmoco.org
Mindy Chong
Senior Program and Operations Coordinator,
Nonprofit Montgomery
mindy@nonprofitmoco.org
Sharon Friedman
Director, Montgomery Moving Forward
sharon@nonprofitmoco.org
Jennifer Bonaguide
Program Coordinator, Montgomery Moving Forward
jennifer@nonprofitmoco.org
Questions about membership?
Email connect@nonprofitmoco.org
Sign Up to Receive our E-Newsletter:
NONPROFIT MATTERS